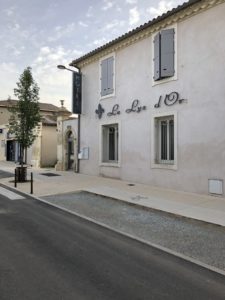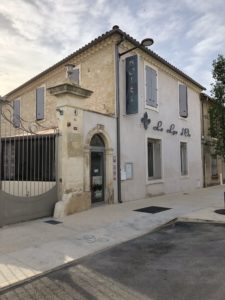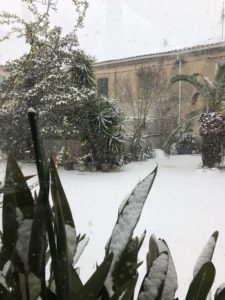 In the South of France, the "Midi", the Hotel "Le Lys d'Or", is located in Vauvert in the GARD. This geographical situation makes it a privileged destination, so much to discover :
la Petite Camargue (Gallician : 7 Km, les Saintes Maries de la Mer : 30 Km),
Roman cities and their arenas (Nîmes : 15 Km, Arles : 30 Km),
Mediterranean beaches less than 25 km away (le Grau du Roi, Port Camargue, La Grande Motte, Palavas),
or the lower Cevennes (Alès : 40 Km, Le Vigan, Florac, Anduze, Uzès).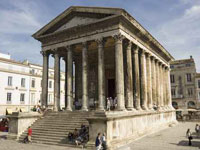 For nature lovers, the little Camargue offers beautiful and rare landscapes : canals, reed beds (reed beds used for thatched roofs and "gardians" huts) ponds and marshes where the fauna and flora are very rich: migratory birds: mallards, stumps, shelduckles, coots, scoters, butterflies, flamingos for ornithological species, pike-perch, pikes, carp, eels for the fish farm, all within 7 Km from the hotel.
A little further in the direction of Arles, the Vaccarès pond and its zoological and botanical nature reserve,Camargue Regional Natural Park in the Rhone Delta.
Cities located within a radius of 35 Km offer many historical monuments, Nîmes with its Roman arenas, the Gardens of the Fountain, the Square House, the Magne Tower, Aigues Mortes and its ramparts dating from Saint LOUIS, Arles, Montpellier, Avignon.
Finally, on the coast, the Grau du Roi, less than 25 km away, offers fine sandy beaches as well as the most important marina in Europe (Port Camargue), not forgetting the pyramids of the Grande Motte.
Throughout the year, many festive events take place in the region, Féria de Nîmes at Pentecost, and Arles in spring, Fête de Saint LOUIS at the end of summer in Aigues Mortes, water jousting in the Grau du Roi canal and horse races on the beaches, pilgrimage of the Saintes Maries de la mer in spring.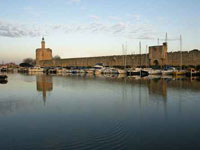 In Vauvert itself, the votive festival takes place during the week of August 15, the competition of the manades on Ascension Thursday. Numerous Camargue races take place on weekends and public holidays in Vauvert and its surroundings.
1. Preferential pricess for pilgrims
Vauvert is located on the pilgrimage route to Santiago de Compostela, our hotel warmly welcomes pilgrims in order to offer them a pleasant room with all comfort and quietness to rest peacefully before their next stopover. A preferential rate is applicable under presentation of the credencial that we can mark with our pilgrimage stamp.
2. Room rental
Room rental for companies: meeting room, training room, seminar room